Have you ever dreamt of working with food on a creative level?
If you have, the Food and Design Dive is the next step for you.
After 5 incredible successful editions it is finally time for the very last Food and Design Dive.
This last edition will be a huge celebration of all things Food and Design and will be stuffed with extra's and bonus sessions.
To celebrate that this is the final Food and Design Dive, I'm giving away 2 free seats, worth €1997,- each !
Why
I know that you are not looking for an online course. What you are looking for is to improve your daily life around food and design.
Whether you are looking to make more money with your creative food work, to deepen your artistic practice or to find a network of likeminded people around you.
To see a group of badass people on a weekly base through zoom and help them to improve their Food and Design practice is a privilege to me.
Whether you are a creative chef, a caterer, an educator, an artist or a designer interested in food. The Food and Design Dive is the best next step to take.
When I started the Food and Design Dive I wanted to create a journey. An experience of exploration where inspiration would be combined with hands-on practice, fun, a lot of interaction and personal growth.
I created the Food and Design Dive as a one-time only experience but as it turned out it truly made a change. Not only in the lives of the participants, but also in the lives of those around them. So I decided to do another one. And another one. Eventually there were 5 incredibly successful editions.
Now I'm ready for the last one. The Ultimate Food and Design Dive Experience.
Starting on December 3rd.
What previous Food and Design Divers say about the experience
A big thanks for all knowledge & perspective you share with us. I've worked in different environments so far trying to find what would suit me and make me feel good, and for the first time I feel I'm in a weird, fun and meaningful path.
Niki Karatza
Now, that the course is over, i would like to tell you a big thank you !
I feel that i have deepened your remarkable insights, and up graded my creative tools.
like the time we spent at UNISG, also the on line course was a big pleasure. you are really one of a kind, you simply think different, share your knowledge in the most honest way, and doing all of that, in a calm, clear, and inspiring way.
so a big thank you, for all of that!
Amit Mestechkin – Food and Design Dive student and UNISG student
Thank you so much for making your knowledge accessible for a wider audience and giving us the freedom to work on ourselves and our practice without pushing towards a certain box. Thats something i really appreciate. Thanks for being the inspiring person you are.
Tosca Waeber
I took part in the very first Food and Design Dive by Marije in December 2019.
When we started the Dive I had recently graduated from a Design School in Denmark, where I had tried to work with food design for a big part of my studies. Not many people in my school new about the field, and most of the research I did on my own or connected other fields of food research with design. This was only until I participated in the Dive with Marije, where I immediately felt like home! I remember experiencing a revelation: I had always thought that food design could have many possibilities, but for the first time I was being shown how to unfold the potential of the field!
The Dive connected me with likeminded people, who across interests had seen the same possibilities in food and design as I, and it made me feel like my design belongs "to a school".
The Dive gave me more confidence in my field, it helped create a path for my future practice, and it made me realise where my design belongs in the world.
I especially picked up on the playful approach to human senses, which is why I've started Smask Studio with a colleague. We create eating experiences with a focus on playful interactions, and despite of Covid, we've already managed to do some collaborations with clients and workshops with private participants. In the studio we're using many of the more artistic approaches to food design, that I learned in the Dive; how to tell stories, interact, sense and especially play with food!
Meanwhile starting my own studio I've gotten a job at a designstudio, where I work with concept development in food branding.
Here I'm able to use learnings from the Dive on how to use my creativity in a commercial way and create value to actual clients with a brief.
Laerke Marie Knudsen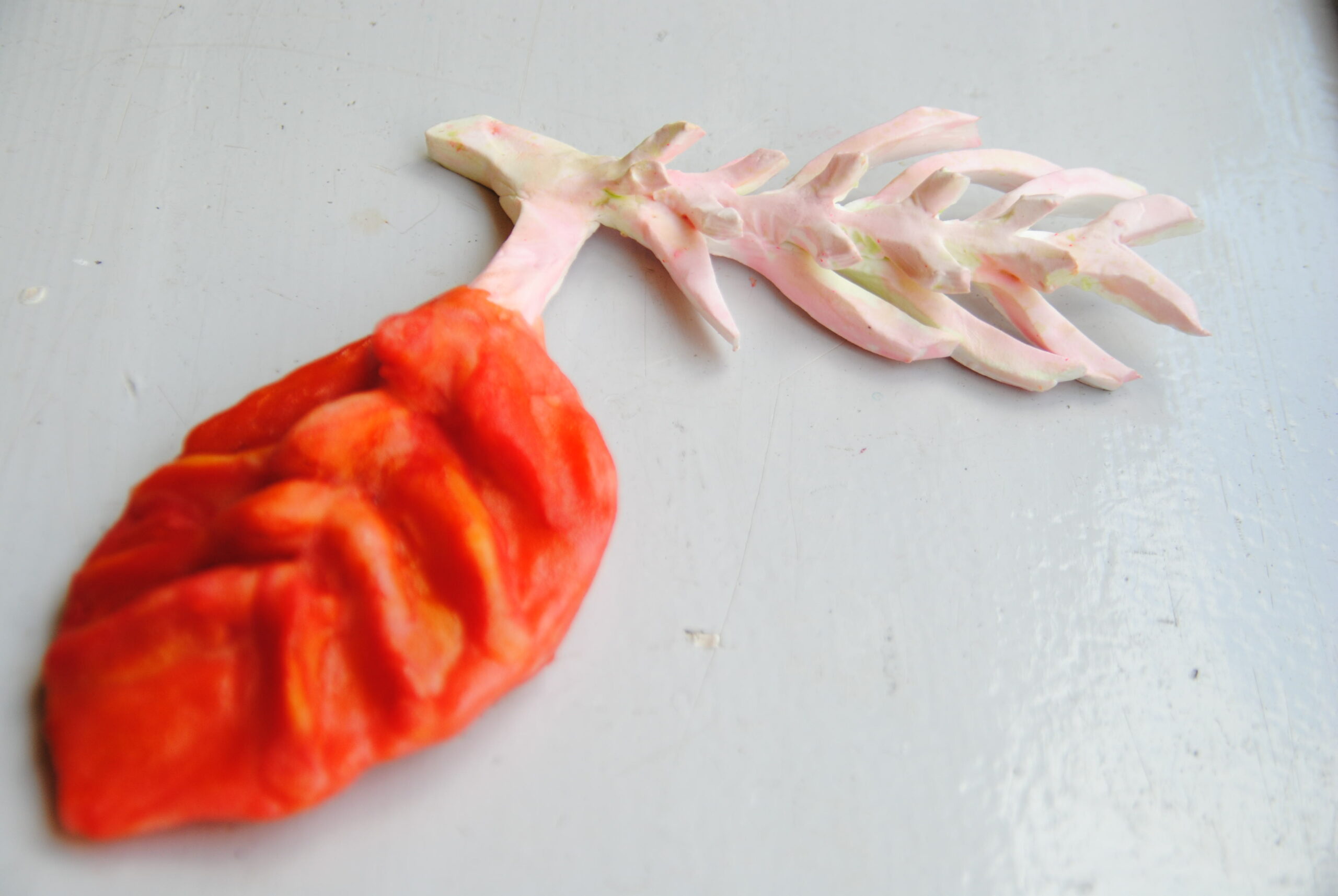 The Dive was exactly the introduction I needed. It's Socratic approach of inquiring about food had us beginning each project with questions, rather than concepts. Through inspiring case studies, we learned different aspects of eating, feeding and food production. Marije shared her wealth of lived experience through invaluable advice—material I still revisit in my work.

Alison Tan
Want to find out more about the Food and Design Dive?
We're starting on December 3rd.
Just have a look at the course page here.
What to do to win?
If you want to get your lovely bum on a Food and Design Dive seat , simply send a mini portfolio containing 3 projects and 3 sentences of why you want to win a Food and Design Dive seat to Linde@marijevogelzang.nl before October 14th.
We'll announce the two winners in the week after.
Questions?
No worries, just get in touch with linde@marijevogelzang.nl