Introducing the new 10-week online course by Food & Design pioneer Marije Vogelzang
Whether you're an established chef, a product designer, a brand new food scientist, or still in school, your world revolves around food. And you know that you're:
Excited
about Food and Design and its wide-reaching impact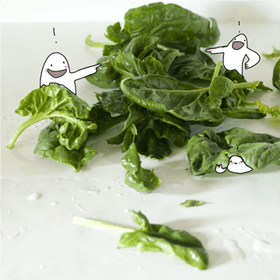 Searching
for Food and Design direction and inspiration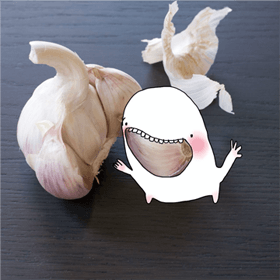 Aiming
to bring more creativity to your food business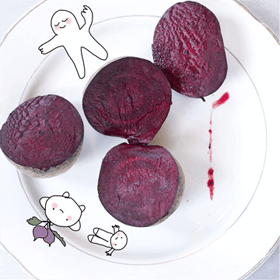 Determined
to be a innovative and successful Food Designer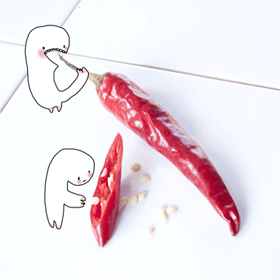 Marry your passions of food and design…
Imagine using your love of food and design to:
Help reduce obesity around the world

Create dinners so powerful they form a lifelong memory

Get kids to LOVE vegetables!

To create alternatives for food waste

Turn the chore of grocery shopping into a healthy pleasure

Connect people to the earth, their food, and each other

Earn a living through your passion of being creative with food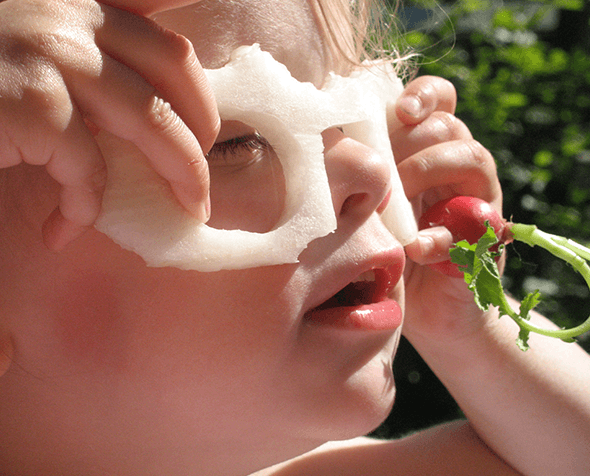 change the way you think, and approach, eating…
It's perfect for those wanting to use their love of food and innovation to change lives:
Food Designers/retailers who connect people with food

Chefs who crave inspiration

Food Design students looking to jump start their career

Foodies who believe food is more than just what's on a plate

Food stylists who want to go beyond aesthetics

Designers who want to start incorporating food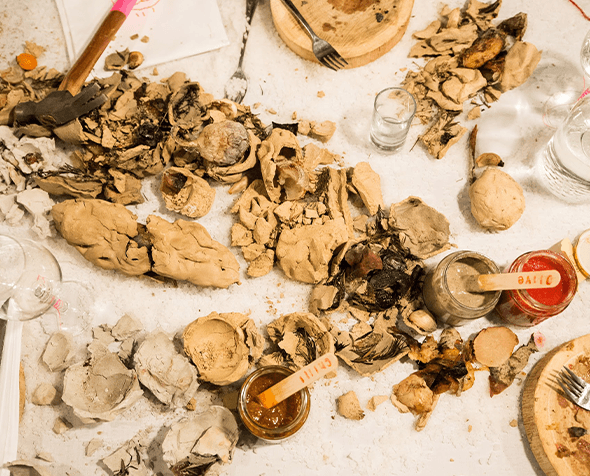 No matter your experience, Food & Design Dive will help bring meaning to your food.
starting 1st of September, we'll spend 10 weeks digging into the vast, largely unexplored world of Food and Design. Each week we'll dig deep and re-examine society through food.
We'll explore Food and Design together and how it touches your life and the lives of those around you. You'll be given a new challenge every week to help you apply the ideas and the inspiration you gain.
You'll be encouraged to join in the online community where you can meet other food and design explorers just like you that want to connect with their food.
You'll be able to share ideas, experiments, successes, errors, and discussions in our closed group of inspired foodies. There will be lots of moments to get answers to your questions about your personal projects and to focus on creative and strategic growth within your own life and work.
Here's what you'll master in Food & Design Dive:
WEEK 1
Basics & History of Food and Design
It's hard to know where we're going if we don't know where we've been.
We'll kick off with a bit of Food Design History and a big picture of all that it entails.
It's a great way to get your wheels turning about the possibilities!
WEEK 2
Senses & Sensuality
Food is the perfect tool to engage people's senses on a primal level.
How can we use creative thinking to engage our senses in unexpected ways? How can we give meaning to what we experience? What are the results of engaging with people through food?
WEEK 3
Human Connection & Rituals
Food has always been at the center of human relationships – be it hunting together or gathering around the table.
We'll examine the many layers, rituals, and traditions that exist between humans and their connections to each other through food and work to design ways to bring these ideas into the modern world.
WEEK 4
Culture & History
Food plays a pivotal role in our history and in our day-to-day lives. We'll examine how it's helped shape our past and present and can potentially inspire our food's future.
Consider all the people that have been, are, and will be on earth and that food has been the reason for wars, the bringer of peace, and the source of life.
How can we build new food culture?
WEEK 5
Future Food
The food we eat and the way we eat it will not be the food of our future.
Climate change, overpopulation, and the limits of non-renewable resources will all affect our food's future.
Adding in the fact that mankind is forever changing our habits and lives, we will need to find a way to contribute to a more healthy and intelligent connection to our future food.
WEEK 6
Psychology & Behaviour
Food presents some of our greatest paradoxes! We need to eat, but not too much. We love some animals, but happily eat others.
We'll dig deep into the human psyche and look at how food drives us and our behaviour and ponder how we can use our knowledge to create environments that lead people to naturally choose what's right for them.
WEEK 7
Material & Play
Food is another raw material that can be converted into endless things.
We'll discuss new ideas of what we can create as well as how to use waste-streams from food production to create valuable items and less waste.
WEEK 8
Nature & Sustainability
What we eat determines our landscape, our city planning, and even our biodiversity.
Can we design with nature or is there a way to create more appreciation for what we already have?
We'll examine how creative thinking can be applied to these larger systems and how to approach it in practical ways.
WEEK 9
Ethics
It may seem unorthodox to discuss ethics in a creative process, but it's imperative to consider ethics when designing solutions.
We want to free our minds and explore without limits at the same time that we create results that are aligned with our inner, ethical compass.
We'll look at the many angles of this balancing act.
WEEK 10
The Big Q&A!
Food and Design is a huge (HUGE) field. You're bound to have a lot of questions. This is where you get all your answers along with some extra tips and tricks so you can turn your knowledge, experience, and insights into reality.
SPECIAL BONUS PRIZE
FREE PRIVATE COACHING CALL WITH MARIJE
Food & Design Dive
It's not only one of the most innovative fields in today's design world… it's one that touches every human on the planet.
If you're looking to truly make a difference with your life, to use your skills in a way that genuinely helps others, spend the next 10 weeks with us in Food and Design Dive and create meaning with each bite.
There are other courses you can take to study Food Design. But they require a huge investment of time, money, or both. Food and Design Dive is the only one that allows you to study, explore, and create Food and Design from a new and unique perspective while also living your life.
Food and Design is new, exciting, and extremely relevant to today's world.
You'll be able to join class and start experimenting from Day One while your instructor helps you explore your world through food and design.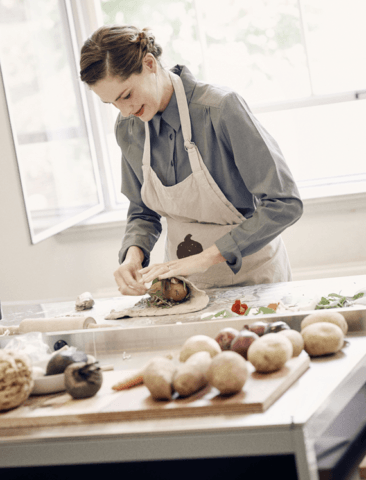 I was eager to start my career in Food Design, but I just didn't know where to start. I was excited to start working with Marije, she's incredibly well known in the field of Food Design. Once I started working with Marije, I felt instantly comforted. It was reassuring to be encouraged to pursue my dream. She's given me the faith to explore Food Design as a career choice and for that, I'm forever thankful

Jashan Sippy

Sugar & Space
What do you get for your investment?
Weekly lessons on a Tuesday to examine your world through the lens of food:
Live sessions will always be accessible and fresh content will be posted within the group between the sessions
Customized challenges so you can experiment with and applyyour ideas and innovations
Join a community of diverse food and design explorers tonetwork and soak up inspiration
Q&As with Marije Vogelzang, the Pioneer of Eating Design
A bonus free private coaching call
A chance to explore an exciting, life-changing career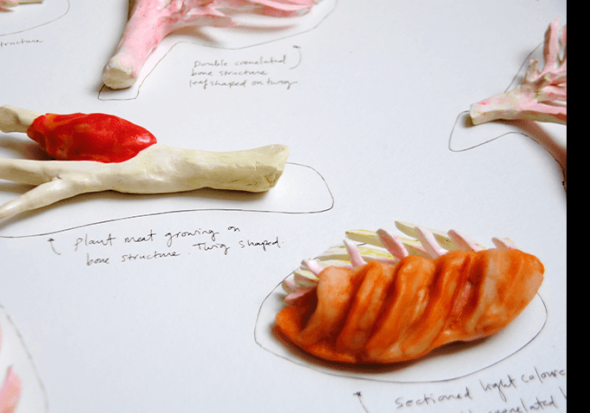 Starting at just €997,- you can dip your toes into the world of Food Design and use your
creativity and love of food to make a difference.
(Don't miss out – we begin on 16th of December 2022)
Join us today to save your seat in this one-of-a-kind experience
Be one of the first in the world to benefit from Marije Vogelzang's expertise and creativity. Few people have a chance to combine their passion with their work to create a lasting legacy that can change the world. This is yours.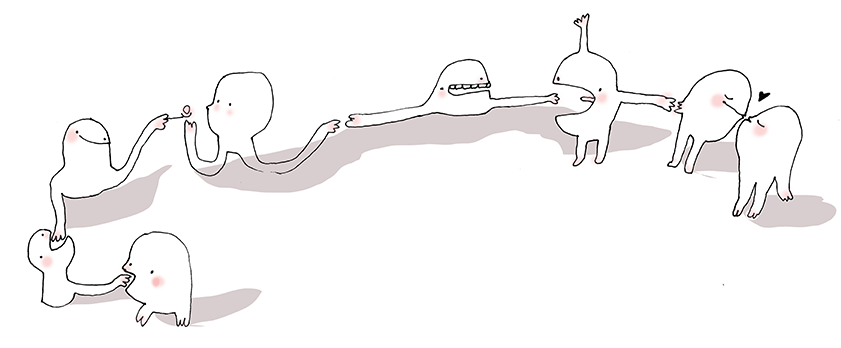 Still on the fence?!
Even more reasons you should join Food & Design Dive NOW
Connection
The marvels of the modern world are truly awesome. But sometimes, life can go by pretty fast. Slowing down and connecting with our world is important, but not always easy. Food Design allows us to see our food in a new way and create a connection unlike any other.
UNIQUE
Food and Design Dive is the only online course that teaches Food Design live so you can have your questions personally answered and ensure the course material fits you and your goals.
PLAY
Do you want to dive in and start playing with your food right away? Being forced to study when you'd rather be conducting experiments defeats the point! Food and Design Dive lets you apply your ideas in a way that excites you on your very first assignment.
AFFORDABLE
Food and Design Dive is the most affordable food and design program in the world and it can open your senses and career in a whole new way.
POTENTIAL
Food Design is still largely unexplored, which means there is plenty of room for you to make your mark and create ideas and systems that will change people's lives.
FLEXIBLE
Food Design is so far-reaching that as long as you love innovation and food, you'll have enough inspiration and material to fill your career.
INCLUSIVE
It's for you no matter who you are. Chefs, scientists, students, foodies… Food and Design is for everyone of any level that wants to combine their love of food and design.
MAKE A DIFFERENCE
If you want to leave your mark on the world or make people's lives better, you can do it through Food and Design. It's a career that can pay you back as much as you give.
EXPERT
You'll be learning from Food and Design pioneer, Marije Vogelzang. There's no point in studying Food Design from anyone else when you have a chance to study with the Grand Dame of them all!
ANYWHERE
The ease and clarity of Food and Design Dive allows you to study anywhere you have access to the internet. You can be hit with life-altering inspiration in the grocery store line and share it instantly with your new best foodie friends.
Where could you be in 10 weeks?
Join Food & Design Dive now and you will be able to make a difference through food and innovation. OR you could continue searching for direction and inspiration…
THE CHOICE IS YOURS.