Develop tangible and meaningful projects for your own professional and profitable business
Inspirational classes, personal feedback and guidance laced with assignments for momentum.
There is not a comparable course in the world with this unique and personal trajectory.
inspired
to take the next steps in food and design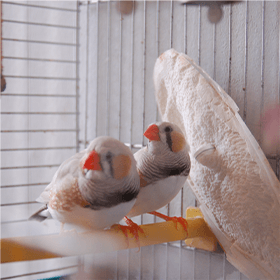 passionate
to explore your own possibilities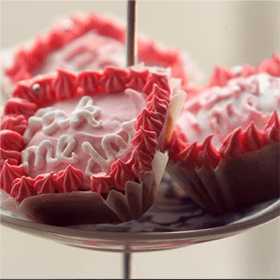 excited
to start deepening your professional skills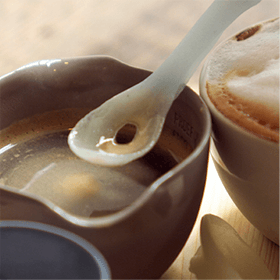 determined
to make a difference as a food creative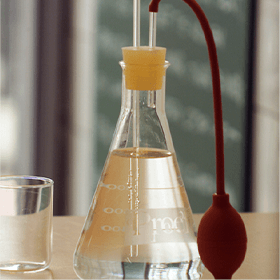 step into your unique position
Imagine being able to:
Become an expert in Food and Design

receive personal guidance and support from Marije

join live sessions with your peers to learn and reflect even
more on different angles

develop your personal food and design project, step-by-step and create something real to use in your own practice and to make money with

increase your confidence in Food and Design so you can find
your unique position in the field and stand out professionally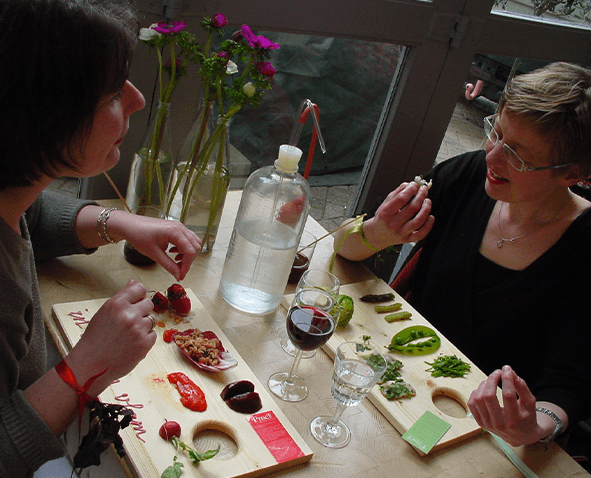 for food and design dive graduates and food design professionals
The Advanced Dive is for alumni of the Food and Design Dive and professionals who are:
Food creatives who are just starting with their first steps

Food educators who want to make their profession more creative

Food designers who are already active in the field and want to
professionalize their business
Food lovers who want to become better at implementing creativity
with their food skills
Food concept designers who want to take their practice to the
next level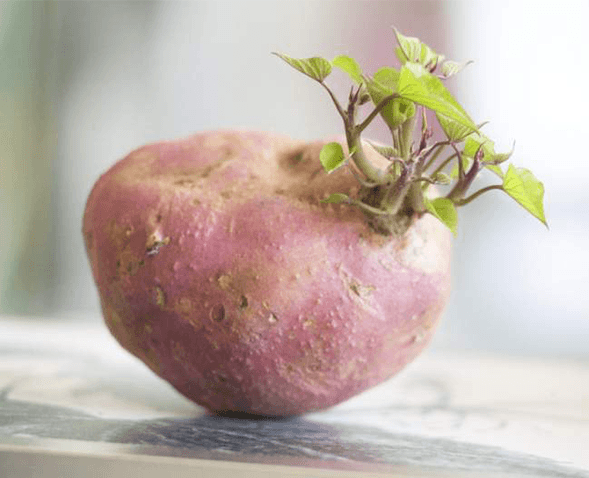 This is the natural next step after finishing the 'Food and Design Dive' course or when you want to professionalize.
Starting on 12th of January 2024 , you are going to go deeper and focus more on your own practice. Following Marije's journey and learning her steps to fast-track your profession.
This advanced course takes you to the next level where you will get guidance and space to develop your own project in a tangible, meaningful and communicative way so that you can professionalise your practice and end with a real project to sell.
The Advanced Dive is more focused on personal guidance to create your personal tangible project. The Advanced dive is structured differently to the dive as you'll get weekly inspirational classes combined with extensive personal feedback and guidance laced with small assignments to keep the flow going.
There is not a comparable course in the world as the personalized guidance provides a unique trajectory for each student.
Here's what you'll master in the Advanced Dive:
WEEK ONE
creative research and exploration
What does it mean to create and how do you start?
What are the steps to take and tools to use to start your research in a way that suits you?
What are inspiring examples of creative research and how can you use it?
+ A PERSONAL GUIDANCE SESSION
WEEK TWO
ephemeral design
What does it mean to work with food or ephemeral substances? When is your design finished and what is your role as a designer working in the realm of ephemeral substances?
+ A PERSONAL GUIDANCE SESSION
WEEK THREE
aesthetics and shape
Literal Food Design might not be too exciting, but the aesthetics and shape of what you create is a very important communicator.
This week we are exploring how you can communicate through aesthetics instead of words.
+ A PERSONAL GUIDANCE SESSION
WEEK FOUR
experience design
Working with food hardly ever creates something only to look at. How can you develop your skills in experience design and understand the mechanics to create an impressive experience in a simple way?
+ A PERSONAL GUIDANCE SESSION
WEEK FIVE
concept creation
What is a solid design concept and how do you develop a concept without choosing the most obvious thing or going for shallow ideas?
How can you create a concept and not get lost in 100's of ideas?
+ A PERSONAL GUIDANCE SESSION
WEEK SIX
emotional design
Being able to actually touch someone on an emotional level through your creation is an amazing skill. The world is full of generic and meaningless objects and services. There are simple ways to create a unique and authentic experience. We're going to unveil all the possibilities here.
+ A PERSONAL GUIDANCE SESSION
WEEK SEVEN
prototyping
Ok, coming up with ideas might be easy. But how do you translate your ideas into real things? How do you test if what you imagined is actually working?
This week we'll be making, making, making and perhaps having others make things so that you have something to work, test, refine and reflect on.
+ A PERSONAL GUIDANCE SESSION
WEEK EIGHT
social urgencies
Let's zoom out a bit and see how your work fits into the bigger picture of life. Perhaps there are angles you didn't see before or perhaps you found a very accurate idea to link to an educational system. How does your work fit into the larger issues in the world and how can you connect to that?
+ A PERSONAL GUIDANCE SESSION
WEEK NINE
detailing and atmosphere
Once you are working on a project, you are in a constant state of shaping, of adding and extracting, of boiling down and adding ingredients.
Let's look at the balance. Sometimes, seemingly unimportant details can make a huge difference. This week is all about balance and finesse.
+ A PERSONAL GUIDANCE SESSION
WEEK TEN
making money
Money in Food and Design is everywhere. This week we'll go deeper into the systems of making money, investing money and understanding how you can very easily set up a solid money system that links into the development of your work and takes you to the next level.
+ A PERSONAL GUIDANCE SESSION
WEEK ELEVEN
communication and expectations
If you are experienced with working in Food and Design you might know that communication is key.
As food and design is still a new field people do not know what to expect. This week we'll be focusing on expectation management and you you can make that work for you.
+ A PERSONAL GUIDANCE SESSION
WEEK TWELVE
Final presentation with a big Q&A
Yay!
+ A PERSONAL GUIDANCE SESSION AND GRADUATION
SPECIAL BONUS PRIZE
Two extra full hour private coaching calls -free!
Advanced Dive
You are aware of all the possibilities and angles of Food and Design. You might have made your first few projects, but you are still struggling to make this real and professional.
Therefore, The Advanced Dive helps you step by step to create a professional project that reflects your personal fascination and gets you set up to boost your practice. The Advanced Dive is a solid system of providing inspiration, together with personal feedback on content and business, in a supportive environment with likeminded people.
This is the time in history where Food and Design, as a global practice, is growing and maturing. When you step into this right now, you will have a unique position in the market. There are so many issues with food globally that by choosing to work with food in a creative way, you help create a more healthy world. You will be able to make a difference in the world as well as being able to touch people in a personal way.
You can be part of this change.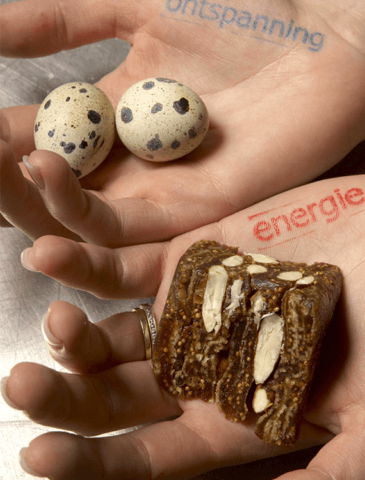 Marije has really helped me to take my next steps in my career. I have always been excited about food, but I just needed someone who could give me the right reflection and Marije does that in such an infectious and kind way. Through that, I got encouraged to go out of my comfort zone, gain more confidence and even helped me to higher my rates. Since working with Marije, I have doubled my income.

Melanie Niece

creative caterer
What do you get for your investment?
Weekly lessons on a Tuesday to develop your skills in food and design. Plus:
Weekly sessions with personal guidance
Live sessions will always be accessible to watch whenever you want
Weekly challenges that build on top of eachother so you can create your own final project
Join a community of like-minded people who also work on their personal projects, to learn from each other and connecting
Q&As with Marije and always the possibility to ask questions in between in our private group
How to set up to start earning money with your work
A bonus to get two extra, full hour private coaching calls- free!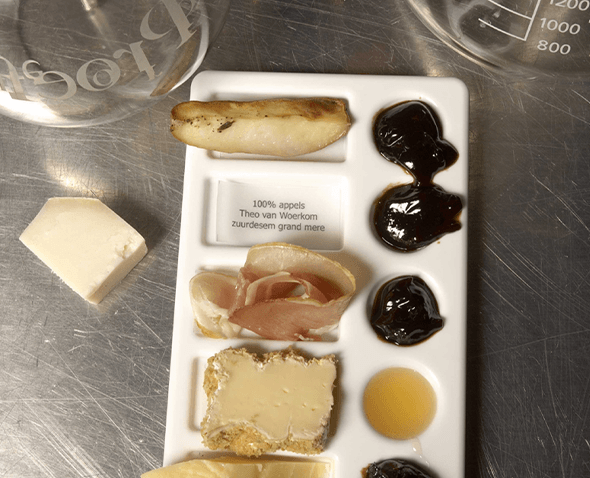 Starting at Just €1,997, you can create a real and long-lasting change in your life, to stand out in the crowd and make your food and design business grow.
(Don't miss out – we begin on 12th of January 2024)
Join us today to save your seat in this
one-of-a-kind experience
Be one of the first in the world to benefit from Marije Vogelzang's expertise and creativity. Few people have a chance to combine their passion with their work to create a lasting legacy that can change the world. This is yours.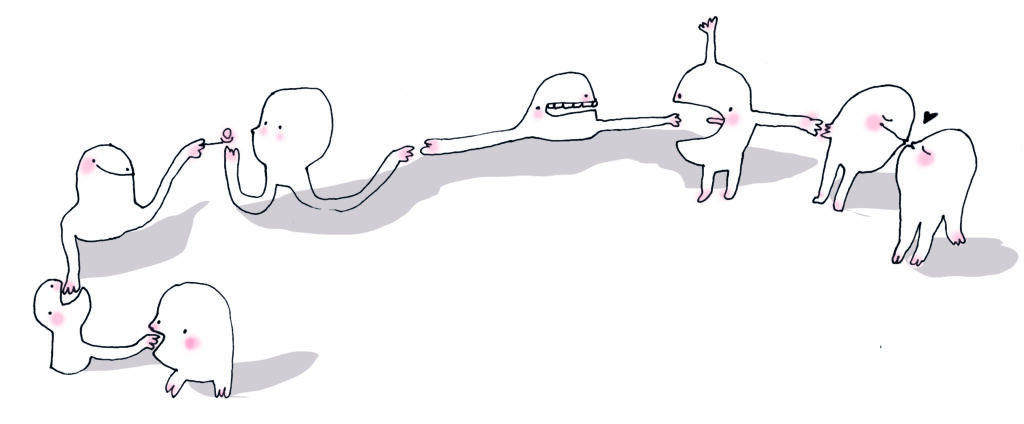 Still on the fence?!
Even more reasons you should join Advanced Dive NOW.
ADVANTAGE
By investing in yourself you create an advantage to your competitors.
PROFESSIONAL
The advanced dive is aimed to help you to professionalize your practice.
PERSONAL
You will get personal guidance and feedback so you can develop on your own level.
CONNECTED
You will join a group of likeminded people who you will learn from and connect with.
FUN
Just as the Food and Design Dive, the Advanced Dive is amazingly fun and full of nice challenges to create step-by-step.
FLEXIBLE
The advanced dive is made for people who work or study and is set up to be flexible and doable next to your daily activities.
ON YOUR LEVEL
Whatever your level is, you will learn and grow step-by-step due to the personal approach of the course.
INCLUSIVE
It's for you no matter who you are. Chefs, scientists, students, foodies… Advanced Dive is for everyone of any level that wants to combine their love of food and design.
MAKE A DIFFERENCE
If you want to leave your mark on the world or make people's lives better, you can do it through Food and Design. It's a career that can pay you back as much as you give.
EXPERT
You'll be learning from Food and Design pioneer, Marije Vogelzang. There's no point in studying food design from anyone else when you have a chance to study with the Grand Dame of them all!
ANYWHERE
The ease and clarity of the Advanced Dive allows you to study anywhere you have access to the internet. You can be hit with life altering inspiration in the grocery store line and share it instantly with your new best foodie friends.
Where could you be in 12 weeks?
Join the Advanced Food & Design Dive now and you will be be able to make a difference through food
and innovation. OR you could continue searching for direction and inspiration…
THE CHOICE IS YOURS.