Saying goodbye to Food Non Food
8 years ago, I got invited to start a new department at Design Academy Eindhoven. Food non Food was born and I regarded it as a living organism.
Every student joining and leaving the department contributes in their own way. Bringing life and experience to the organism and leaving traces while the teachers and coordinator are the muscle memory. By building and connecting knowledge with human experience we are a network of collaborating cells.
From the moment the department was born
and eventually evolved into Studio Living Matter, it was clear that it needed to be a space that could be defined by students as the whole nature of Living matter is that it is organic and ever evolving. Organisms respond to the environment, become shaped by it and in turn, shape the environment in an ongoing dance of life.
After 7 years of rich experiences and inspiring encounters with students, their work, colleagues, experts and the 'living matter' itself, I felt it was time to end this cycle to make space for something new.
I think it is important to truly think about what you do and why you do the things you do. If you believe in working around the topic of living matter, then acknowledging that life is only possible through death creates a full spectrum cycle of life.
Organisms are connected to their environment. Every environment attracts its own organisms. Some thrive and some die off, nourishing the soil. When environments change, organisms change.
There is no right or wrong environment. There's just an ever changing constellation of agents in exchange.
I feel the Food non Food Department is ready to become valuable fertiliser to feed other organisms better suited for a different environment.
Whatever the environment will be there are always actors who start blossoming under certain circumstances.
One of the most precious mushrooms, the matsutake mushroom, thrives on damaged grounds.
The last batch of Food non Food students is graduating this year.
I know that these 8 years of experimental, celebratory and curiosity driven design works focused on the broad realm of living matter is already shaping a generation of inspiring thinkers and makers.
I am incredibly proud of all the Food non Food graduates. They didn't take the easy route, choosing for the uncertainty of working with living matter. It requires a different attitude, you see? 
If you design something with a static material, you master the material and create a finished result. When working with living matter there is no final stage. Things grown and change and decay and change again. As a designer, a humble attitude towards your subject is appropriate as your influence on the matter is limited. 
I think it's arrogant to only focus on life when you know that life is only made possible through the help of the ultimate non-food: compost.
I will miss the students who have never ceased to inspire and enchant me. I will miss my amazing colleagues who I have always felt supported and healthily challenged by.
Thank you for this incredible adventure we've had together.
Adventures do not have to last endlessly.
I am taking inspired action to let go. Letting go as an act of love and respect.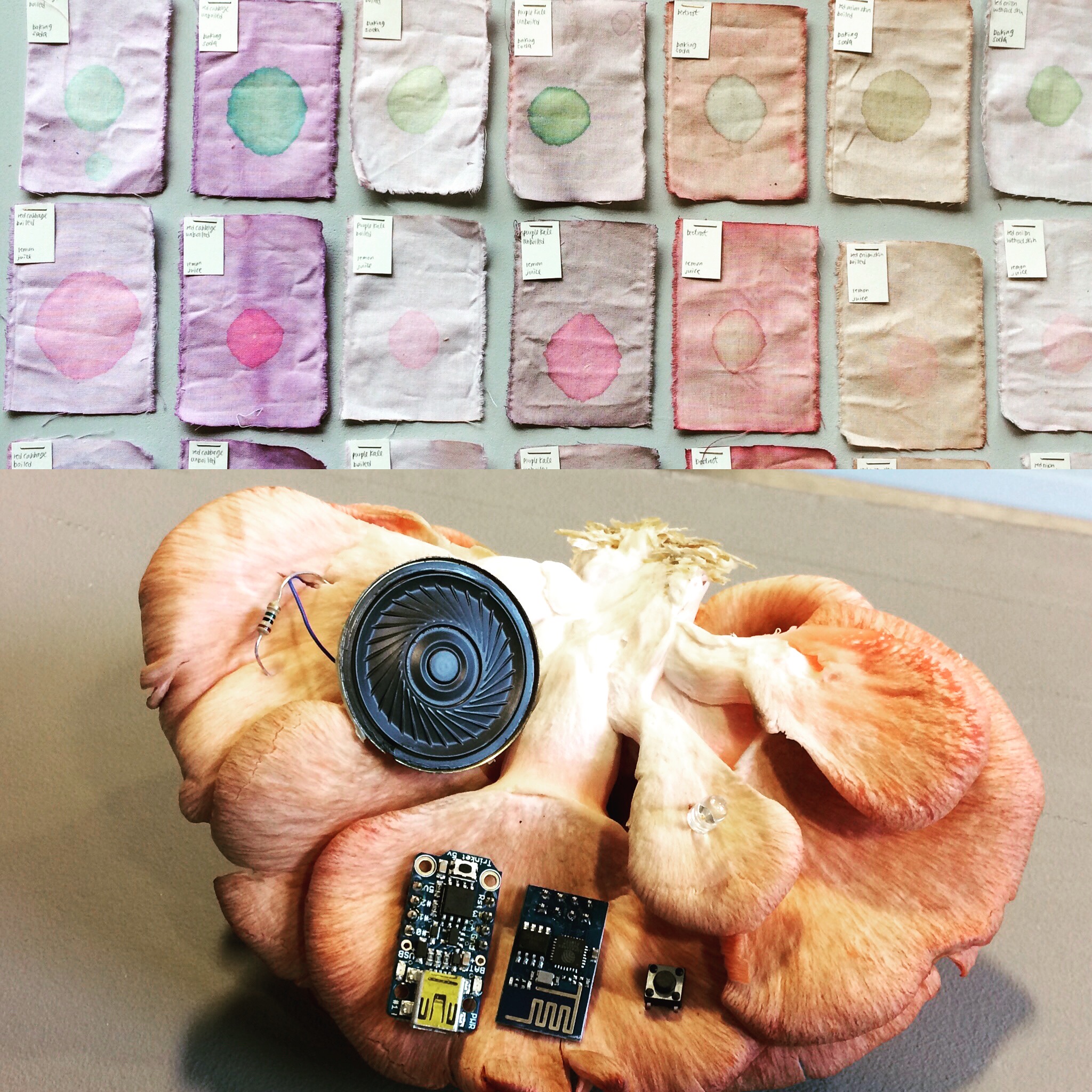 The Food Non Food department was the first Bachelor course on food and design in the world.

…
EAT SHIT
I think back of exciting moments like having the whole department on site as a living organism inside the EAT SHIT exhibition in Milan or the Sticky Business exhibition at the Stedelijk Museum in Schiedam.
I remember hilarious, profound and life changing moments like the time we were served actual shit made of our favourite food, eating 'cancer sushi', listening to food guilt podcasts, students doing chicken slaughtering workshops, meeting a self-owned food producing robot, smelling the language of plants, tasting snail sausage, meeting the chicken whisperer or seeing a student stand in the ocean for 24 hours to be present with it.
I have precious memories of working with the Food Bank, with HIVOS and Didier Lebon, Mediamatic, MU space, WUR, Clemens Driessen, Stichting DOEN, Agri meets design, Albert Heijn, Bio Art Lab, Pakhuis de Zwijger and many, many more.
I think of projects like the Pornographic cookie, Protein Fantasies and The Shit Storm and am proud we managed to set up collaborations in Istanbul, Beirut, Athens and beyond.
I want to thank the Design Academy for not only providing my own education, but also for giving me the chance to develop and direct my own department. I am very grateful for that.
I want to thank Robert Adolfsson for being the most involved, caring and inspiring coordinator imaginable.
I want to thank the amazing team of teachers:
Lucas Maassen, Atelier XL, Food Curators, Arne Hendriks, Raw Color, Mara Skujeniece, Earlwyn Covington, Tom Loois, Wieteke Brocken, Marietta de Vries and all guest teachers who have come into the department as precious snowflakes.
I'm looking forward to see what will grow on our carefully created humus.