When I was a child I wanted to be a farmer merged with a fairy. Or something similar.
You could argue that I actually made it! In my life and in my work I dream vividly. I get most of my ideas in the shower where I keep a waterproof notepad to scribble down small illustrations and poems.
My children like to make scribbles interacting with my illustrations and write down shower assignments. Draw your face here as if you are garbage… give this lemon a name… write down the sound you make when you eat ice cream!
To play and to explore like a child – is there anything more exciting?
I didn't have any substantial culinary upbringing when growing up. We mainly ate typical Dutch food and I do remember wondering if there was anything else in the world. Still, it took years before I really discovered the world's abundance in flavour.
I enjoyed cooking simple things, but I loved serving food. Just observing who would pick what kind of food intrigued me. It wasn't just the food itself that fascinated me…
… it was the act of eating!
Working with a material that engages all senses and that goes inside the body and actually becomes part of it.
After all these years I am still intrigued by this idea and every day I fall in love with it a little more.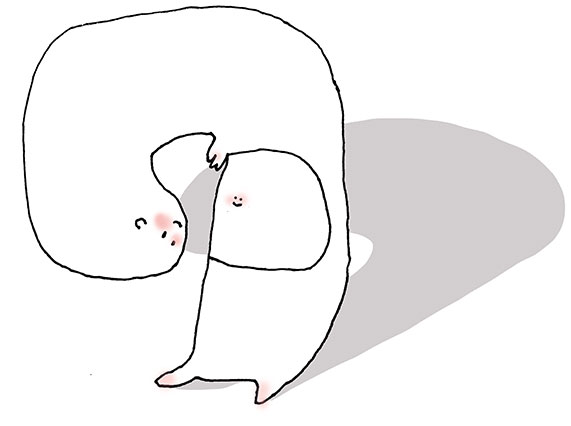 And so it began…
When I was 16, I applied to Design Academy Eindhoven where, to my surprise, I was admitted.
There were lots of things to learn and figure out, but after a few years, I started to understand what excited me.
I started to experiment with living and organic materials like hair, shells, and algae and in the current of the conceptual design ideology, I came to see that design can also be ephemeral and intangible.
This opened the way to start working with food. In 1999, as a third-year student, I created my first design with food, a material that engages all senses and that becomes part of it.
And even though I graduated with knittings and textiles, I continued on projects with food.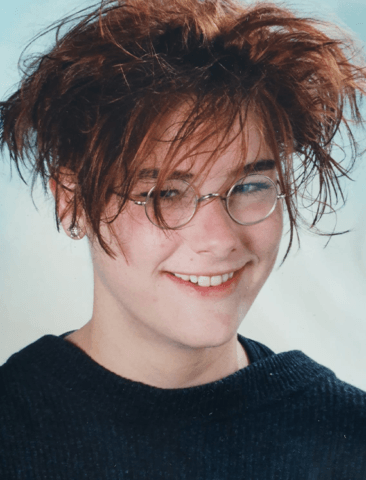 Then I was released into the world
1999
As a student I created my first project with food. The project got presented at the Salone del Mobile in Milan and published in magazines.
2000
I graduated and started working independently. Not because I wanted to be an entrepreneur, but because no one wanted to hire me.
2004
I met Piet Hekker who proposed to start a restaurant/Food Design studio called Proef in Rotterdam.
2005
Piet and I started a 2nd studio in Amsterdam for experimental dinner concepts. This second Proef was located at the Westergas Factory Park.
2008
I published my first book called EAT LOVE – food concepts by eating designer Marije Vogelzang.
I had my first solo exhibition at AXIS gallery in Tokyo.
2011
Realised that focusing on my restaurants was stopping me developing my design practice.
Started creating projects such as EAT LOVE Budapest (which still means a lot to me).
Studio Marije Vogelzang was born
2011
I WENT SOLO!
After selling the restaurants, I launched my own business under my name.
My studio is in Dordrecht, but I work globally. In my studio I make ceramics and sell them in a secret locker.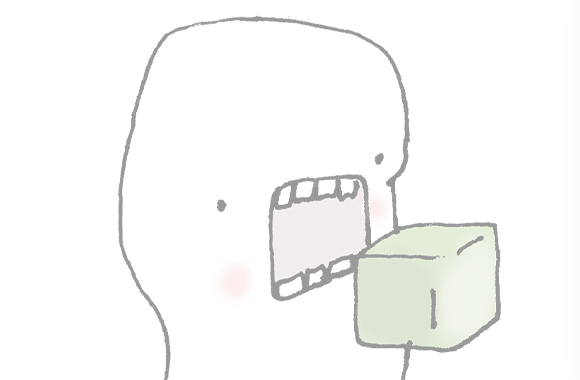 2011
Developed performative work, created larger installations and highly interactive exhibitions, plus refined my curating skills.
Created international lectures and workshops while taking on commercial clients such as Nestlé.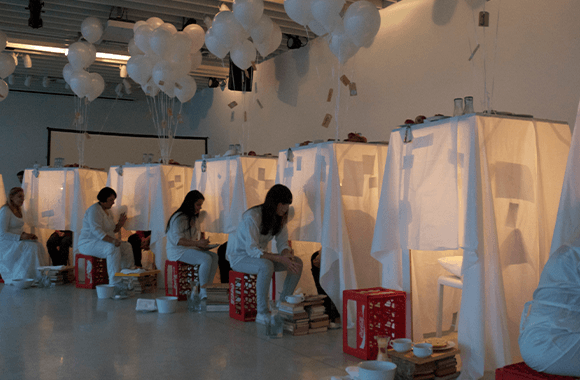 2014
Became head of the 'New Food Non Food' department at Design Academy Eindhoven.
Outlined my desire to explore, develop, change and create within the world of food, to challenge the food system, and to inspire new creatives focusing on food and living matter.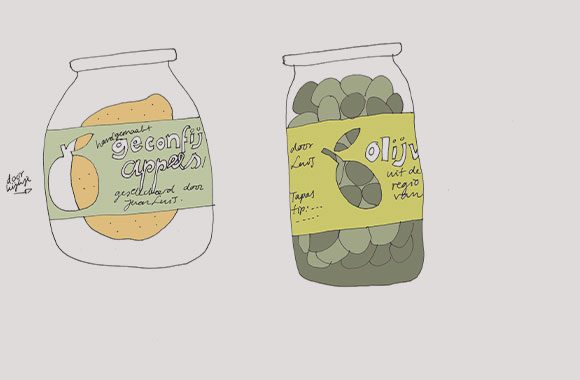 2015
Founded the Dutch Institute of Food and Design – a global platform for designers working with food.
With over 20 correspondents worldwide, we are behind the Future Food Design Awards and created a traveling exhibition about Food and Design in the future.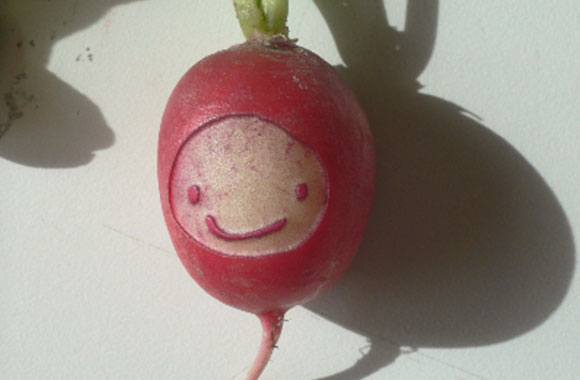 2019
Launched my first live online course called Food and Design Dive.
This touched people who would never go to design school, professionals who instantly implemented the lessons with great results.
2020
Expanded my online courses to cover in creative strategies.
This is what I love to do. Working with people who care, who like to play and who like to make a change.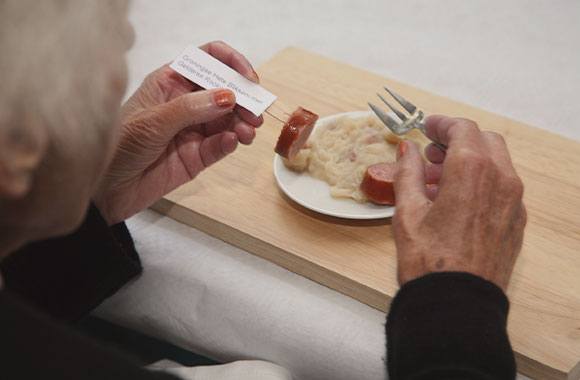 My thoughts, my work, and some gifts for you!
Food is magical. It is the most simple and most complex topic in the world.