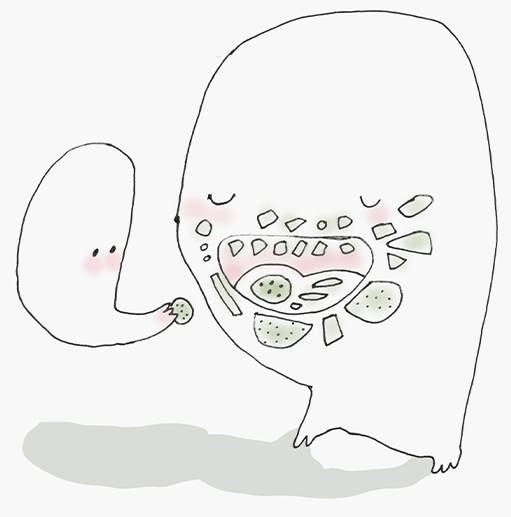 Can we be educated for creative resilience in an ever changing world?
Education is not about dropping instructions upon students, forcing them to copy what I do.
I believe good education is setting up a framework to explore and engage with, permission to fail, to be smarter than others, and to iterate whilst playing.
Discovering the unknown in a material whilst exploring new ways of thinking or discovering the unknown inside yourself is a beautiful process that requires a very personal approach.
The right balance between inspiration, information, guidance, reflection, confronting and letting go is an intuitive process. I enjoy meeting students and listening to what excites them.
Generally, I combine theory with hands-on making, experiencing and performing with food.
Every time Marije completes her classes and workshops, a flux of creative and positive energy arouses the entire group of our creatives. Students are excited during her stay, however they become more and more inspired after she leaves. This is because she leaves a deep trace: the Master program in 'Creativity, Ecology and Education' of the University of Gastronomic Sciences delivers its pivotal moments in and after Marije's presence.

NICOLA PERULLO

Author, PHILOSOPHER, AND PROFESSOR AT THE UNIVERSITY OF GASTRONOMIC SCIENCES IN POLLENZO
Why live teaching is so important:
The experience connects people
Learning in a way that's both theoretical and tangible builds on top of each other and provides deep insight and experience.
Provide a unique window to the world
Having an outsider join students for a few days helps them to reassess their practice and get active.
Finding your own way, on your terms
Power Workshops that address you as a consuming and inquisitive human helps you to reflect on your own position as a creative in the world of food and design.