What is the best way to learn about Food and Design?
Embodied understanding of Food and Design is only possible by doing, trying, testing, failing and sharing.
Yes it is inspiring to listen to stories about food and design projects but the only way to really understand the mechanisms behind it is to do and to make by yourself.
I have been doing classes about Food and Design with design students as well as with students from gastronomic sciences. In the perfect scenario, theory gets intertwined with practice. Classes range from one-off lectures online or offline, to lecture series around various topics and to hands-on workshops creating a real food experience in just 3 days.
Creating a tangible experience with food going beyond conventional ideas is incredibly fun and insightful. You might think something will work but only experience will tell you if the thing you imagined will actually do what you have set it up for. Perhaps something unexpected will emerge and shift your perspective on what you were doing in the first place. These kind of insights can never be achieved by passive learning only. Next to workshops being great fertile soil for embodied understanding and gaining experience it is also a lot of fun to be doing and making with a tangible end result.

Live courses and workshops are made to measure. From basic introductions in food and design to longer programs about future food and speculative design to live performances involving food and psychology. The aim is to add to the existing focus of the school's program and to build on that.
Working with students on topics that are all familiar to them but challenge them at the same time is one of the greatest joys. To see them grow, even in just a few days in their knowledge, in their experience and in their ability to think differently is incredibly rewarding.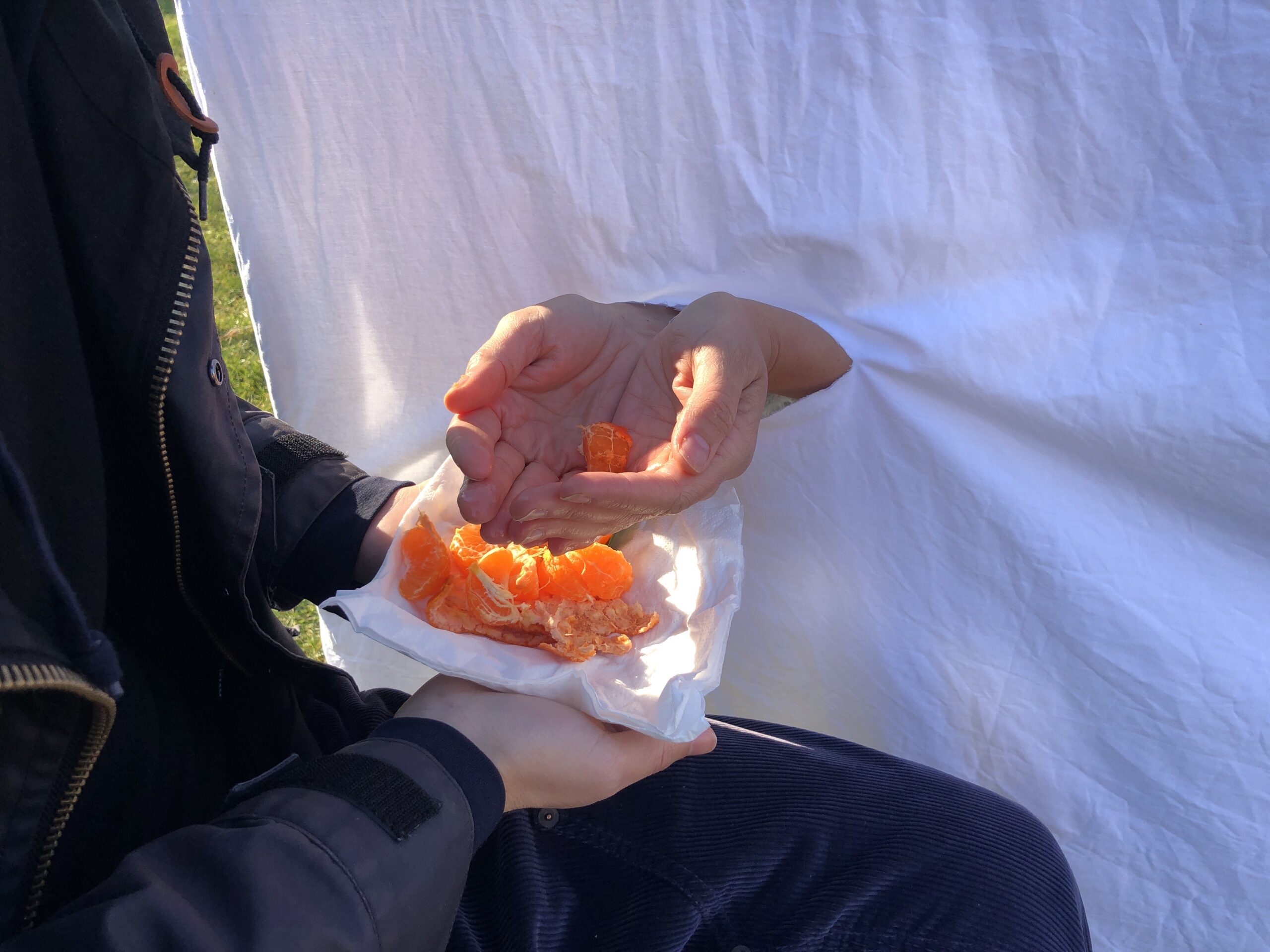 It was very nice to have class with you again this week. There is a lot to learn from the way you approach things. After graduating from UNISG, I am interested in developing my career as a creative consultant with the hopes of igniting positive ecological and social change through food, art, and education.

Your work has been quite inspiring to me because it manages to dialogue with and bring new perspectives to the corporate world.

Valentina Amaral

UNISG alumnus
I see teaching as an integral part of my work as I think it's important to pass my experience in food and design. I see that next generations have different perspectives and motivations which I enjoy to be a part of. If we want a bright food future we need to support next generations in their own development.
I am
the head of studio Living Matter at Design Academy Eindhoven
A recurring visiting professor at the masters of gastronomy – Creativity, ecology and education in Pollenzo, Italy
A recurring visiting professor at the Master in Food Design at SPD Milan, Italy
A visiting professor at the Food Design Masters at ESTHE in Lisbon, Portugal
I have done individual workshops and classes at a.o
Grythyttan School of Hospitality, Culinary Arts & Meal Science, Sweden
Guangzhou academy of fine arts, China
Design School Kolding, Denmark
Royal College of Art, London, UK
ZHDK, Zurich, Switzerland
Escuela Superior de Diseño de La Rioja (ESDIR), Spain
Aalto University, Helsinki, Finland
first 3 images
Design Academy Eindhoven
live learning environment in the EAT SHIT exhibition in Milan
middle images
one week workshop
At master in Food Design at SPD Milan
last 3 images
3 day workshop
at the University of Gastronomic sciences, Pollenzo