How can we discuss dating in a place where dating is prohibited?
Workshop at VCU Qatar.
Blind Date is a project I did with the masters program of VCU in Qatar. A 3 day project working with the students to make an eating design project about Islamic culture combining patterns, textures, colors and taste with the double meaning of the words BLIND DATE.
Dating is prohibited in Qatar.
Many times marriages are arranged. For this reason, and because of the veils women wear, you could speak of a marriage like a blind date. You don't really know who you will be connected to. For life.
In the first layer, the blind date project is a date tasting as dates are abundant in the Middle East. The dates are arranged on a specially designed tablecloth in a typical Arabic pattern. We selected dates from different countries with various colors, shapes and textures. The participants are blindfolded and taste all varieties.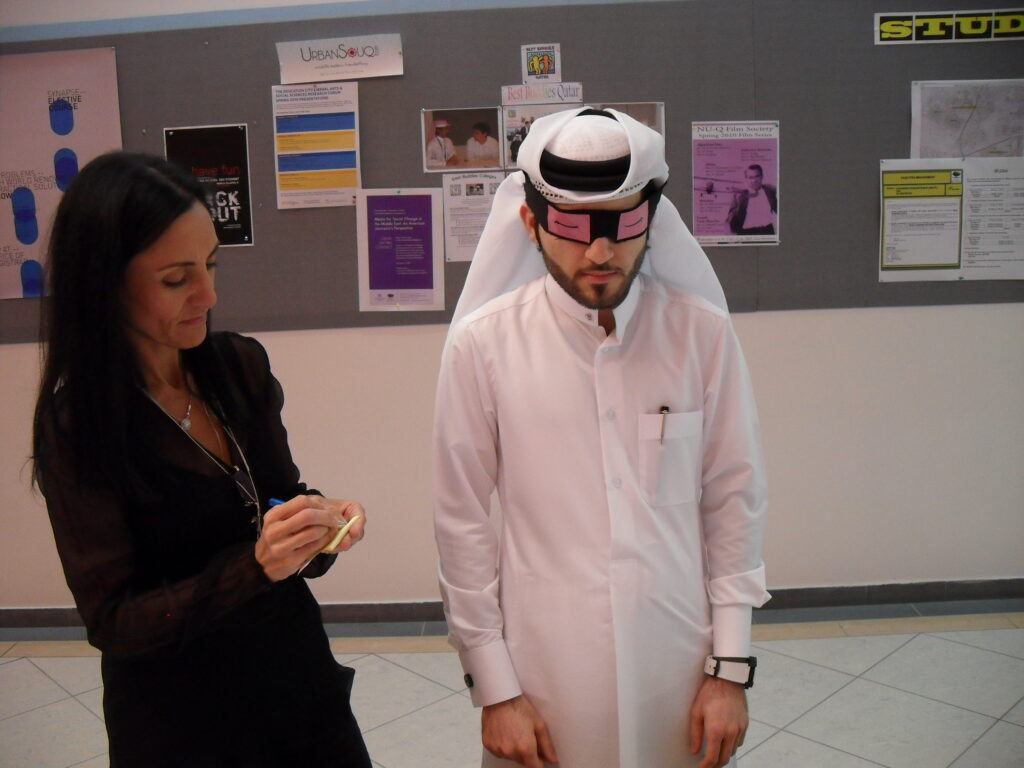 The use of a blindfold heightens the senses and helps distinguishing the various qualities of dates. It is also a reference to the Arabic dress, the abaya, where only the eyes are shown.
The blindfold visually fills the negative space of the abaya. They complement each other to make a whole.
We tenderly fed the blindfolded participants with the various dates and asked them to describe the taste experience. The dates were described with words such as sweet, soft, not too sticky etc. After tasting all the dates they could select their 'perfect date'. A subtle way to talk about taste preferences as you would talk about dating another person.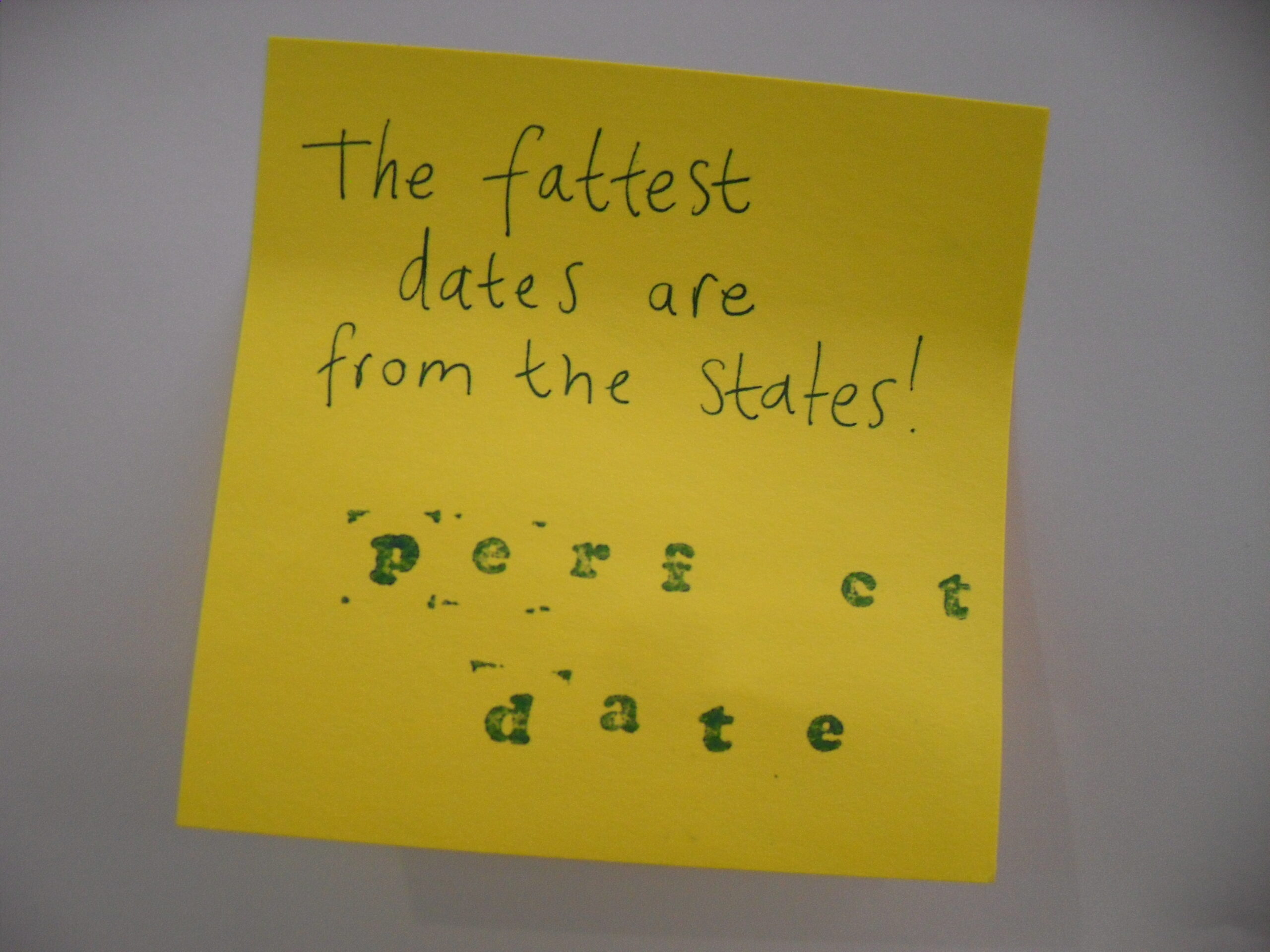 The fattest dates are from the States.

participant

blind date workshop
Now we would tell them from which country their perfect date came from and give them the seeds in a small envelope for them to sow and grow their perfect date themselves.
Eventually we asked the participants to write down the characteristics of their 'perfect date' on a post-it and stick it to our collection on the wall.
In all it's subtlety it opened a space to talk about dates and flavour preferences as if talking about dates and qualities and preferences in others.
The featured dates were dates from Saudi arabia, Qatar, Tunesia and U.S (California)
Workshop at
VCU Qatar
invited by Renira Gambarato
Pictures by
Sarah Lauck