Regain your creative ability, let go of stress and say goodbye to overwhelm.
The 28-day Pirate Plunge is an amazing course to help you set up a system with radically simple tools that you can use forever to stay present, focused and in control of your creative capacities.
Ready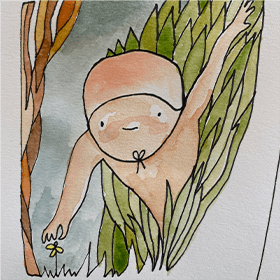 Curious
about strengthening your core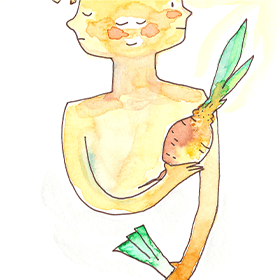 Serious
about yourself as a creative force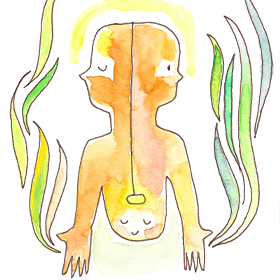 Excited
for a stress-free life (or about becoming unfuckwithable)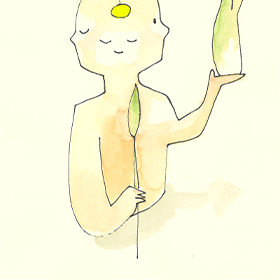 I get it, it can be tough out there
Perhaps you:
have done mindfulness training before, but failed to stay with it consistently

know there is something you want to change to produce better results, better clients, better focus, better presentation skills or make a better living, but don't know where to start

feel you don't have time to work on this because regular life already feels like too much

feel trapped in stress, anxiety or overwhelm

feel life seems incredibly demanding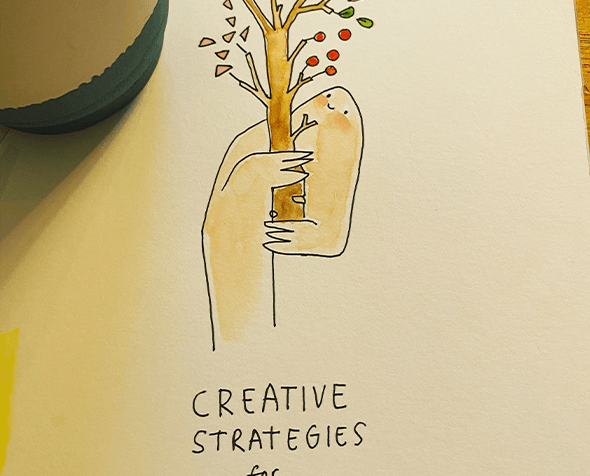 but it doesn't have to be that way
The 28-day Pirate Plunge is for creatives who:
want a huge increase in workflow, inspiration and productivity

want to improve your work life balance

want healthier relationships with family and friends

want to re-gain time, energy and focus

want improved sleep, to feel more rested and calm

want to increase your income due to more creative confidence, better focus and increased communication skills.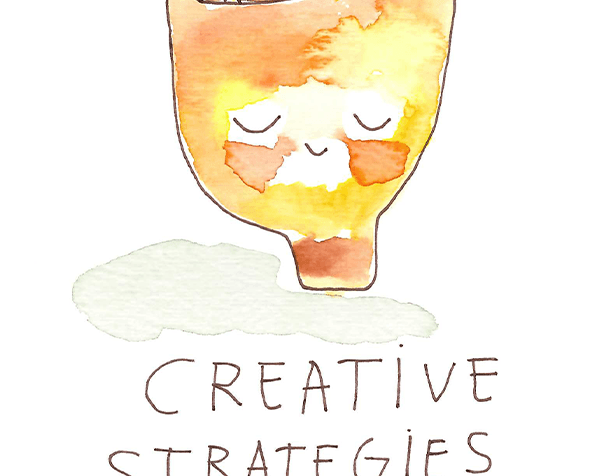 We live in an incredibly complex time of high expectations wherever we look.
Starting on 18th February 2022, it's time to end feeling lost and insecure. It's time to change the rules of the game. It's time to make a change in your life. This is your moment.
There are strategies to be found online to battle stress. There are courses and expensive training where you spend endless hours with boring exercises to feel a bit better.
The 28-day Pirate Plunge is created in a way to not add more on top of your life. It is a reductive course aimed at taking away stress, overwhelm, anxiety and procrastination so that you can work and live in flow. All you'll lose is your stress and your resistance and restraints to and with money, time and social interaction.
Here's what you'll master in 28-Day Pirate Plunge:
Module ONE
Setting intentions
The way you think will shape your life. This session we will work on our intentions and see how we can use this in our daily life.
You might not be aware of how many times you set intentions that work against you. Uncovering those old habits and replacing them with new ones is the first simple step to change.
Module two
Shedding the old
How can we use the stories we tell ourselves and each other be used to choose a different future?
We are what we believe. But I challenge you to question your beliefs. Are the things you believe about yourself really true and how does that work out for you?
Module three
Mirroring
When you are made of stress, everything is stressful. How can you shape your life in a way that you are made of solid calmness and nothing will push you off that path?
We all know how great it feels to be calm and relaxed, but few of us remain in that state for long even though we know it is the best state to act from. Let's change this and create calm as your default mode.
module four
Boundaries
What are healthy boundaries and how can you create a positive social exchange as you navigate your life and your personal goals?
Many creatives are pleasers, but when you say yes to everything, even the fun stuff can become a drain.
module five
Energy
This session we'll go deeper in how to create and maintain an abundance of energy and live and work in flow.
We are not batteries that run out of power and need to be recharged. We've got an infinite connection to energy and time. Find out how simple it is to tap into this source.
module six
Wealth
We'll be reviewing your wealth mindset and introducing creative strategies to shape your financial situation towards prosperity.
How can you make your creative contribution, which brings so much energy to the world, translate into actual resources?
module seven
Focus
This session is about focus, resistance and creating a focus mark.
In a world full of distraction and endless choices, procrastination can easily hijack us. Training your focus and finding your purpose beats any kind of distraction. This is where you hit your power button hard!
module eight
Q&A
The final Q&A to ask anything you like and talk about the next steps. All sessions are interactive and have the opportunity to ask questions, get answers and get personal feedback.
This Q&A is a full session dedicated to you. Understanding where you need more guidance, sharing stories and celebrating results.
Special bonus one
balancing brainwaves
Learn about the power of brainwaves and how balancing them can improve your life, sleep, creativity and more!
Special bonus two
win access to the Creative strategies for sensitive pirates course
28-Day Pirate Plunge
I created a very simple course of small and fun exercises that are easy to implement so that you don't feel stressed about having more stuff to do.
I have taught these techniques to over a hundred students and it is very exciting for me to see that all the students who have used the tools report improvements in their stress levels, in their work relations, in the way they deal with self criticism, in their confidence and communication about their work.
90% report a huge increase in workflow, inspiration and productivity.
87% of them have improved their work-life balance and gained a more healthy relationship with their family and friends.
77% improved their sleep to feel more rested and calm.
82% report an increase in income due to more creative confidence, better focus and increased communication skills.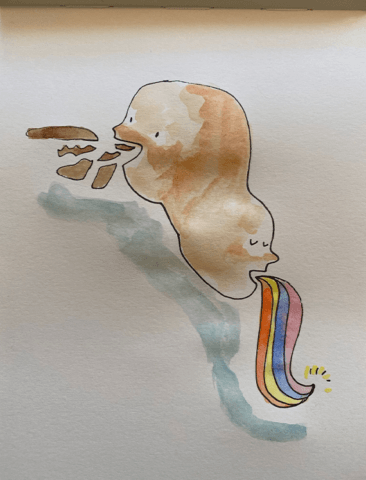 This course has been beyond my expectation. I never would have thought that within such a short period of time I could change the way I deal with things. I feel more confident and creative and I am spending more time doing what I love without worrying about what other people think of me. This has been a huge shift!

Julien Milch

Student design
What do you get for your investment?
Two creative strategy sessions per week
One live meditation session per week
Two challenges each week
Free time between sessions to digest and implement
A private Facebook group to share and connect with all the otherstudents to support and learn from each other.
Q&A with Marije Vogelzang, the Pioneer of Eating Design
A bonus session on balancing brainwaves
A bonus to win a place on the Creative Strategies for Sensitive Pirates course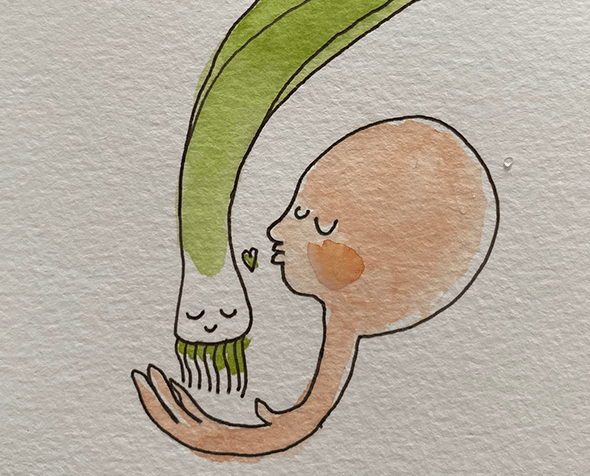 Starting at just €97, you can start to take charge and create the life you want to have. The 28-Day Pirates Plunge will get you on your way if you are ready.
(Don't miss out – we begin on 18th February 2022)
Join us today to save your seat in this one-of-a-kind experience
You don't need to have any previous experience with mindfulness or meditation. This course is specifically made for creatives, so if you are in a creative field, this is for you. If you are not working as a creative, but still feel this suits who you are, you are welcome to join.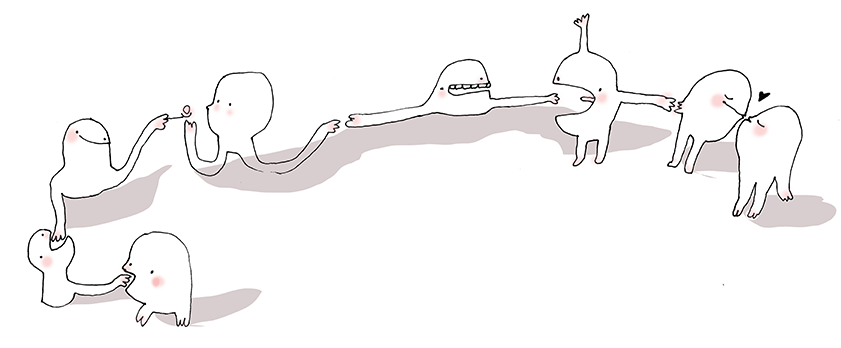 Still on the fence?!
More reasons you should join the 28-Day Pirate Plunge NOW
Is it only for creatives?
It is made for creatives, but if you are not a professional creative and feel this suits your needs you are welcome to join.
WHAT IS THE TIME INVESTMENT?
It will cost you less time than it will cost you to do nothing and deal with stress, procrastination and chaos. There are 3 sessions, about one hour a week total, plus the weekly challenge which is no more than 20 minutes a day.
Do I need to show myself on zoom?
It is not mandatory to show yourself on zoom, so if you feel more safe without your camera on, that's completely fine. However, you will notice it's more fun to engage and communicate while showing yourself.
How do these strategies relate to eating design?
These strategies are underlying strategies that can be used as a solid base for any kind of creative profession. I believe that by nurturing your core, making sure you are able to think freely from a place of calm, powerful wellbeing you will become better at what you do. It's like nurturing the soil. Any farmer knows that a healthy soil provides a higher yield. That's how I see the creative strategies courses. A healthy core will provide a better professional result.
What if these strategies don't work for me?
If you have joined all classes and did the challenges and see no results you will get a full refund. No problem.
WHERE COULD YOU BE IN 28 DAYS?
Join the 28-Day Pirate Plunge now and you to lose your stress, your resistance and restraints in money, time and social interaction. OR you can just continue to let life decide
your course…
THE CHOICE IS YOURS.